Major tax changes for 2020. VAT, CIT, PIT.
Speakers:
ANDRZEJ DĘBIEC – Partner, legal counsel/tax advisor, Hogan Lovells
ZBIGNIEW MARCZYK – Counsel, legal counsel/tax advisor, Hogan Lovells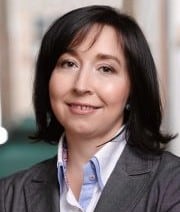 Agnieszka Szczodra-Hajduk
Senior Associate
Hogan Lovells
Having joined the firm in 1999, Agnieszka Szczodra-Hajduk currently works as Senior Associate at the Corporate Department. Agnieszka Szczodra-Hajduk advises Polish and international clients in labour law, commercial law and in civil law matters. She specializes in labour law, including in particular entering into and termination of contracts with employees and managers, drafting of work regulations and pay regulations, collective redundancies, trade union rights and issues relating to transfer of workplace. Agnieszka Szczodra-Hajduk also advises on setting up and running of business, prepares and negotiates commercial contracts and drafts corporate documents. Additionally, she takes part in merger&acquisition projects, coordinates the work of teams conducting legal due diligence and advises in employee-related issues. Agnieszka Szczodra-Hajduk represents clients in courts in labour law and civil law matters. She authored articles on labour law and corporate law. She also gives lectures in labour law, among others for MBA students at the French Institute of Management. Agnieszka Szczodra-Hajduk is a member of the Bar Association in Warsaw and of the Labour Law Society.
Topic: The Labour Code. Liability for company cars – duties of employers, fleet managers and employees.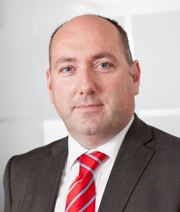 Dean Bowkett
International fleet expert / Managing Director
Bowkett Auto Consulting (BAC)
Dean Bowkett has almost 30 years of experience within the automotive industry. Having started in external audit he has worked in manufacturing, full-service leasing, wholesale and retail financing, automotive data research and analysis plus retail automotive dealerships.
During that time, he has worked for and with a number of automotive brands including MG Rover, General Motors, Vauxhall/Opel, Nissan and Volvo as well as Europcar, Hertz, Masterlease, Leaseplan, Hitachi Capital Vehicle Solutions, Lloyds Bank, Pendragon Group, MAPFRE, Atlas Insurance, Toyota Financial Services and GM Financial to name but a few.
He was been the Technical Director and Chief Editor for EurotaxGlass's Global Services Division from 2010-2015. In that role he was responsible for the methodology and the consistency and quality of residual values across the group as well as providing industry insight to its customers. He has also been a keen advocate for the closer integration of data and information across the automotive industry and between countries to provide a more rounded view of the industry and thus enable better informed decisions to be made.
Since 2015 Dean has been running his own consultancy business Bowkett Auto Consulting (BAC) which works across the entire industry providing strategic and planning advice on all parts of the industry including areas like the impact of WLTP, Brexit or the facts behind the rhetoric regarding the move to an electric mobility solution
Dean is also a Fellow of the Association of Chartered Certified Accountants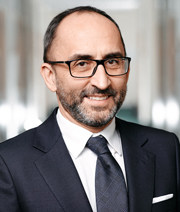 Andrzej Dębiec
Partner, legal counsel/tax advisor
Hogan Lovells
Since 2000 Andrzej Dębiec has been working with Hogan Lovells, an international law firm. He is responsible for the tax department and PPP Group, as well as for liaising with French clients. In 1993-1994 he served as an advisor at the Foreign Currency Department of the Ministry of Finance. He also worked for other international law firms. Andrzej Dębiec specializes in tax law, foreign exchange law and customs law, with special focus on topics relating to business mergers and acquisitions, privatization projects and launch of new financial products on the Polish market. He serves as an advisor to a number of multinational corporations on tax and legal aspects of their operations. He also represents clients in disputes before tax authorities. Since 2007 Andrzej Dębiec has been supervising the activity of the PPP Group in which he is responsible primarily for the tax aspects of infrastructure projects (tax optimization of various transaction models). In January 2008 he became an expert at the Regional Chamber of Legal Advisors. He also serves as an expert for the Friendly State special Sejm committee.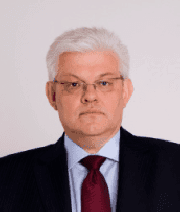 Jakub Faryś
President of the Polish Association of Automotive Industry /tax advisor

Involved with the automotive industry throughout his professional career. Jakub Faryś started his professional life at Renault, then worked as sales and marketing manager for an exclusive importer of SAAB cars. He continued his involvement in the automotive industry as head of marketing for Scania Polska S.A. and in 2002 became the director of the Association of Official Car Importers. Since 2008 he has served as chairman of the above organization transformed into the Polish Association of Automotive Industry (PZPM) currently grouping 42 companies including manufacturers and representatives of manufacturers of cars, motorcycles and scooters in Poland. As PZPM chairman he takes part in the work of government and parliamentary committees through expressing opinions on draft laws concerning the automotive sector.
He represents the interests of member companies before EU bodies, including the European Parliament and the European Commission. Mr Faryś  has been nominated by the Ministry of Economy as one of governmental automotive industry experts to participate in the work of CARS 21 – an EU high level group. He regularly takes part in the meetings of European peer organisations – ACEA (European Automobile Manufacturers' Association) and ACEM (European Association of Motorcycle Manufacturers).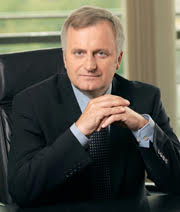 Andrzej Gemra
Z-ca Dyrektora ds. Promocji Nowej Mobilności
Renault Polska
Przebieg kariery zawodowej:
1985 – 1990: Praca pedagogiczna: nauczyciel w warszawskich liceach ogólnokształcących, udział w projekcie organizacji szkół społecznych.
Motoryzacja
1989 – 1991 – Organizacja firmy zajmującej się importem samochodów nowych i używanych z Belgii.
Od grudnia 1991 związany z RENAULT Polska:
1991 – 1995 : Sprzedawca w Dyrekcji Sprzedaży Zbiorowej i Specjalnej, w tym specjalizacja w rozwoju sprzedaży samochodów modyfikowanych
Od kwietnia 1995 do kwietnia 2016 roku w Dyrekcji Marketingu Renault Polska : na stanowiskach Szefa Produktu poszczególnych modeli Renault, a od 2012 roku z-ca Dyrektora Marketingu Renault Polska. Od momentu utworzenia Cluster East w lipcu 2013 roku: Z-ca Dyrektora Marketingu East. Od 1 maja 2016: Z-ca Dyrektora Renault East ds. Efektywności i Rozwoju Nowych Projektów, odpowiedzialny między innymi za: rozwój sprzedaży samochodów elektrycznych, wprowadzenie na rynek nowej marki Sport Premium: Alpine, organizację Pucharu Dacia Duster Elf Cup, przygotowanie do wprowadzenia na rynek samochodów autonomicznych.
Od 1/11/2019 objął stanowisko Z-cy Dyrektora ds. Promocji Nowej Mobilności. W zakresie nowych obowiązków jest odpowiedzialność za promowanie Grupy Renault w zakresie nowej mobilności i elektryfikacji samochodów, aby została uznana za lidera w tym zakresie. Koordynacja prac związanych z marką Alpine pozostaje nadal w zakresie obowiązków .
Współautor sukcesów rynkowych wielu modeli Renault i Dacia, między innymi: Clio, Thalia, Mégane i samochodów dostawczych. Marketing Manager 2010 i 2011 : wybrany przez magazyn Media & Marketing Polska.
ZAINTERESOWANIA: alpinizm / himalaizm, Muzyka klasyczna, Wina i kultura Francji, Podróże
UDZIAŁ W DEBACIE NA TEMAT:
Rynek motoryzacyjny i biznesowy po wprowadzeniu samochodów elektrycznych i nowych norm emisji CO₂.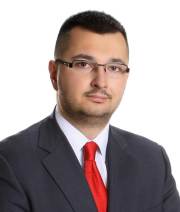 Paweł Grabarczyk
Sales Director, Eurotax / Autovista Polska

Dyrektor Handlowy Eurotax, specjalizuje się we współpracy z dużymi instytucjami, w tym międzynarodowymi korporacjami. W swoim portfolio ma projekty z wiodącymi towarzystwami ubezpieczeniowymi, towarzystwami leasingowymi, bankami, czy też z liderami handlu detalicznego różnych branż. W pierwszych latach kariery odpowiadał za zakupy i zarządzanie flotą w dziale logistyki Grupy Generali, a zdobyta wiedza pozwala mu spojrzeć na współpracę z obu stron. W Eurotax pracuje od 2014 roku. Odpowiada za współpracę z kluczowymi klientami, w tym z polskimi przedstawicielstwami koncernów samochodowych. Szczególnie koncentruje się na współpracy z oficjalnymi programami sprzedaży samochodów używanych tworzonymi przez producentów. Odpowiada za wdrożenie produktów TCO na rynek polski.
UDZIAŁ W DEBACIE NA TEMAT:
Nowe normy emisji spalin dla producentów samochodów od 2021 roku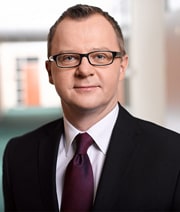 Zbigniew Marczyk
Counsel, legal advisor/tax advisor
Hogan Lovells
Before Zbigniew Marczyk joined Hogan Lovells in December 2007 he worked in the tax advisory department of one of The Big Four law firms. Zbigniew Marczyk has more than 16 years of experience in comprehensive tax services for businesses, both domestic and international. He specializes in comprehensive tax advisory services, with special focus on income tax, VAT and tax on civil law transactions. Zbigniew Marczyk has broad experience in advising global entities on how to achieve tax-safe structuring of international settlements using beneficial tax regulations of other jurisdictions. In the course of his professional career he has gained extensive experience in managing disputes with tax authorities, providing assistance to clients both at the stage of tax and fiscal audits and in proceedings before tax authorities and courts. Zbigniew Marczyk was also involved in providing tax assistance for restructuring deals relating to mergers and acquisitions, as well as to divestitures of businesses or their parts.
Topic: Major tax changes for 2019. VAT, CIT, PIT.
Responsibility for company cars – duties of employers, fleet managers and employees in accordance with the labour code.

Speakers:
AGNIESZKA SZCZODRA-HAJDUK – Senior Associate, Hogan Lovells
The Polish law on electromobility imposes a duty to purchase electric cars. How can this duty affect the sales of low emission cars?

Speakers:
DEAN BOWKETT – International fleet expert / Managing Director, Bowkett Auto Consulting (BAC)
Low emission vehicles market in Poland. What changes can be expected after the launch of the central government's support programme from the Low Emission Transport Fund?

Speaker:
JAKUB FARYŚ – President of the Polish Association of Automotive Industry (Polski Związek Przemysłu Motoryzacyjnego)
DEBATE
Key topic:
Electromobility in the automotive industry and new exhaust emission standards for car manufacturers from 2021.
The debate will bring some of the highest-level industry experts and insiders to discuss the latest trends and best practices.