FLEET PRODUCTS AND SERVICES
LEADER IN SUSTAINABLE TRANSPORT: IVECO DAILY BLUE POWER ELECTED INTERNATIONAL VAN OF THE YEAR 2018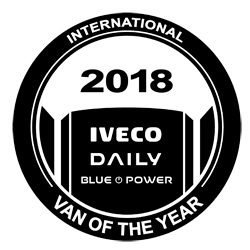 The IVECO Daily Blue Power range offers sustainable and effective urban transport solutions. Vehicles forming part of the range have been designed using state-of-the-art technology and offer perfect solutions for urban transport of people and goods.
IVECO PRESENTS TWO VEHICLES FROM THE DAILY BLUE POWER RANGE

Daily Hi-Matic Natural Power is the first in the industry light CNG vehicle with an 8-speed automatic transmission, offering absolute driving pleasure. The presented vehicle has a van body.
Daily Blue Power as a bakery van is an extremely quiet urban vehicle offering sustainability, efficiency and reliability, as well as increased comfort and low fuel consumption. It is also characterized by very low pollutant and CO2 emissions and best-in-class handling.
ADVANTAGES OF CNG VEHICLES
3L F1C engine generates 136hp to deliver best-in-class torque of 350Nm, producing 76% less particulate matter and 12% less NOx than Euro VI, its 3-litre diesel sibling.
Under real urban driving conditions, CO2 emissions are usually 3% lower than for diesel engines.
A combination of Hi-Matic transmission with CNG engine increases the above difference to 5% in favour of the CNG engine.
TRAFICAR – FLEETSHARING AND VOUCHERS FOR RIDES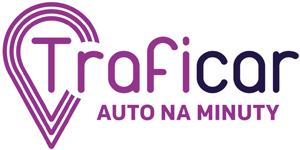 Traficar is a groundbreaking service provider offering customers, including corporate ones, full use of carsharing tailored to their business needs. As a carsharing network present in Poland's largest cities, Traficar may offer solutions which are a perfect alternative to company cars or pool cars. The offer includes three business models: framework contract for the use of generally available Traficar fleet within the city, dedicated Traficar fleet with a preinstalled system, installation of Traficar system on the client's company cars. The above services let your employees use a completely automated vehicle via a mobile app, book vehicles in advance and account for parking in the city.
Visit stand 44 to learn about our innovative fleetsharing offer including benefits for businesses.
Each visitor who registers for the service will receive a voucher for rides.
EXPRESS CAR RENTAL – NEW LOGO AND WEBSITE

Express Car Rental is Poland's largest car rental company, the only one on the market offering car rentals from one day (Rent a Car), through months (Medium Term Rental) to several years (Long Term Rental). For all those who need a vehicle for any purpose, Express offers the most flexible rental terms to ensure 100% mobility. The company combines its more than 20-year experience in car selection and rental for businesses with the possibilities offered by contemporary technology.
During the fair, Express will present its new visual identification system and modern express.pl website offering simple procedures for one-off car rentals and a comprehensive corporate offer. From now on, it is possible to rent a car right away across Poland with minimum formalities. All the above changes are intended to highlight the company's flexibility, transparency, simplicity and innovation. Make sure to check out the revamped Express on stand 44.
ZD D2S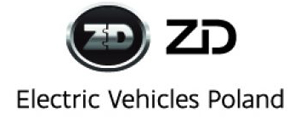 A car that the Polish market has been lacking; its operating cost is PLN 4 per 100 kilometres, ten times less than the operating costs of an internal combustion engine vehicle; a dream vehicle for companies delivering flowers and meals, for couriers and all those moving around the city; a car that can park perpendicularly when others use parallel parking; a car that can use the bus lane, and, charged from an ordinary socket, offers a range of 150 kilometres. Just check out D2S on ZD's stand 25 and you won't need anything else.
ZD D2S is the smallest and cheapest electric car available in Poland. Despite its compact dimensions, it perfectly addresses the electromobility needs of Polish institutions, offices, businesses and environmentally conscious customers. Among others, the vehicle is equipped with a computer with touch screen display, Bluetooth, navigation system and leather seats.
Visit us to learn more about electric micromobility.  www.zdpoland.pl
MASTERLEASE GROUP OFFER

The Masterlease group has been a long-time leader in leasing, car rental and fleet management. Our offer includes comprehensive solutions for corporate customers, SMEs and for consumers looking for modern ways to use cars. Visit us at stand 30 and discover our offer, in particular our long and short-term rentals for corporations.. www.masterlease.pl www.masterrent24.pl
INNOVATIVE CONNECT+ SYSTEM

This year's Fleet Market will witness the launch in Poland of our new Connect+ product. Rhino Connect+ allows your vehicle's original equipment reversing sensors to be seamlessly integrated directly into your Rhino Products step. Modern vans are increasingly equipped with a complex array of Advanced Driver Assistance Systems (ADAS) designed to improve safety and comfort of the user. Until now, this has complicated installation of vital accessories including rear access steps where the vehicle is already equipped with original equipment reverse parking sensors. Making alterations to introduce an external step with parking detection technology has previously been a time-consuming process, often requiring specialist knowledge, complicated rewiring and of course, added expenditure. Connect+ neatly solves this problem by integrating each OEM sensor into the step via a simple 'plug and play' cable. Currently, the system is available for SafeStep™, TowStep™ and TowStep Duo™ products and is compatible with a majority of vans available on the market. The system features innovative design and 'plug&play' cabling and connectors which enable a quick and problem-free installation, as well as cost reduction.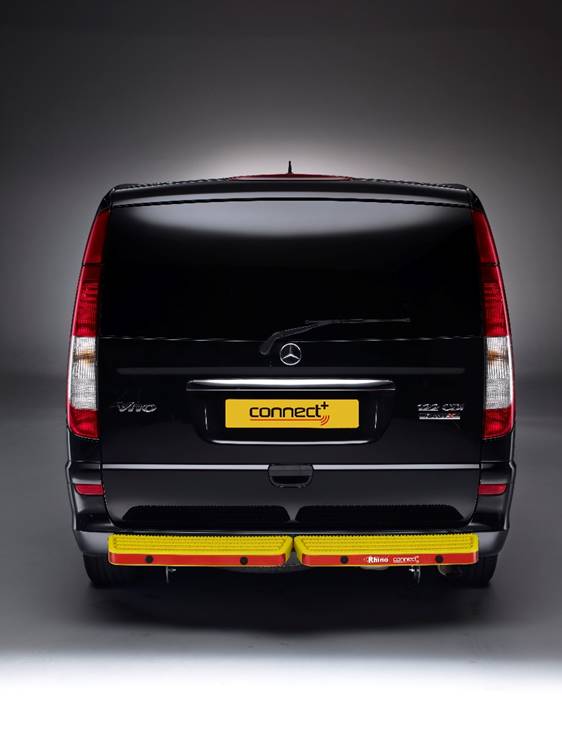 SATICAR – COMPREHENSIVE  CARSHARING MANAGEMENT SYSTEM

SATIcar is a universal and comprehensive system enabling management of the process of vehicle rentals and returns.
The 'Corpo' option is a self-service platform for booking fleet cars for business and private needs. The application enables keyless management of fleet pool cars and automation of the car rental process for Rent a Car companies.
SATIcar's flexibility enables precise mapping of the policy of vehicle rentals and returns used by the customer, keeping in mind vehicle and equipment safety.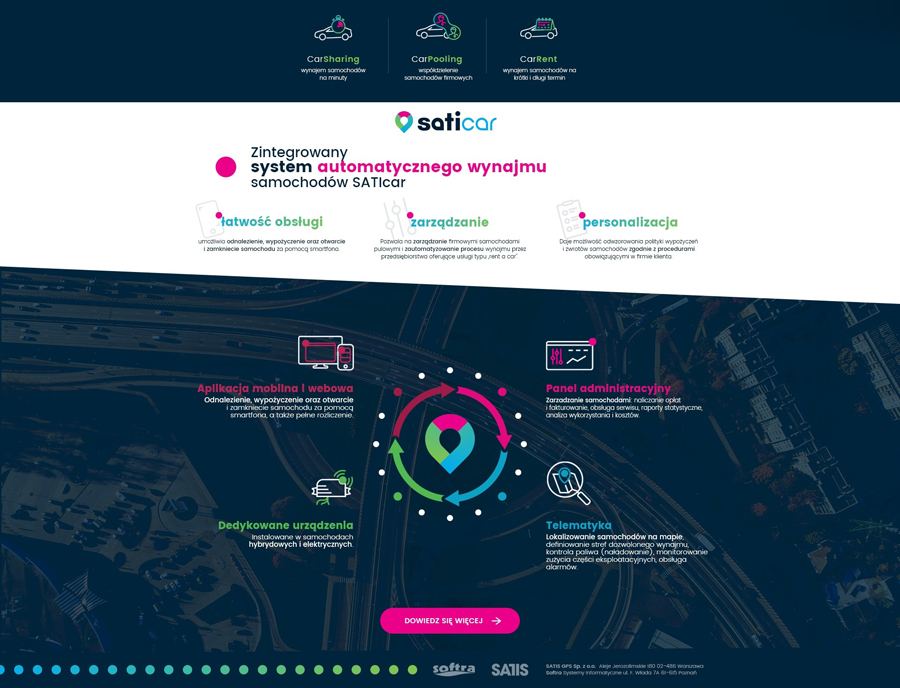 ---
ATTRACTIONS AND COMPETITIONS
LEGAL AND TAX ADVICE FROM HOGAN LOVELLS TAX EXPERTS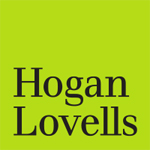 Feel invited to talk to our lawyers and tax advisors from Hogan Lovells' Warsaw office.
Hogan Lovells is a global law firm with a team of more than 2,500 lawyers providing comprehensive legal and tax advisory services from 50 offices across 6 continents. We offer effective solutions to complex problems of our clients not only on the local but also international level.
---
TABLET TO BE WON AT R7 FLOTA STAND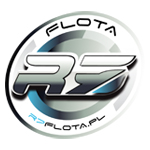 R7 Flota is a Poland-wide partner network providing company car maintenance services and support in fleet management. Our main advantage is comprehensiveness – we offer car servicing in any aspect of the vehicle's operation while keeping very competitive prices for services and parts as well as a significant reduction of service time.
Visit us at stand 56.
Special attraction – business card draw with TABLET as the main prize.
---
VISIT ARVAL STAND TO TEST THE NEW MY ARVAL MOBILE APP

ARVAL is one of the key providers of fleet management services in Poland. The company specialises in long-term car rental, offered both to international corporations and to SMEs. Arval is the winner of two independent competitions: Fleet Derby and Fleet Awards Polska in the Best Company in the Car Fleet Management category.
You are welcome to visit the Arval stand where you can talk to our experts and test My Arval Mobile application. The app is designed for fleet vehicle drivers and offers them a Digital Wallet functionality (instant availability of vehicle documents such as third party liability insurance, registration documents) or the Around Me functionality (searching for the nearest Arval service partner or making an appointment for tyre fitting).
VISIT IDEA FLEET STAND!
Stand 32 is the Idea Fleet zone where you can learn about our latest offers and have a picture taken at a unique round photo booth. Our guests will also be treated to natural ice cream in IF company colours. All the above and other surprises only on stand 32, next to Fleet Cafe.
LEASEPLAN POLSKA – ANYCAR, ANYTIME, ANYWHERE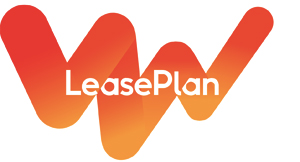 Whether you expect a long-term business or are just looking for an ad hoc solution, we can provide popular models of top brands with an immediate availability.
Financing, service, insurance. New and second hand cars.
Visit LeasePlan's stand 42 where you can have a cup of coffee, meet our experts and take part in an interactive quiz with prizes.
EXPERT CONSULTATIONS AND COMPETITION AT CAREFLEET STAND

Visit Carefleet stand to meet our experts who will be happy to answer any questions regarding outsourcing financing models and vehicle fleet management. We have also prepared a competition with mystery prizes. At the same time, we invite you to take part in the lecture of Jarosław Pleskot, CFO at Carefleet S.A. titled New Ways of CIT Accounting – What Will Really Change in Long-Term Rental? We look forward to meeting you.
TESLA FOR A WEEKEND AT HITACHI STAND!

Tesla Model S 75D, an electric car which amazes with its performance and continues to stir extreme emotions.
Visit Hitachi at stand 26A where you can talk to experts in long-term rental, leasing and management of passenger and freight vehicle fleets. You are invited to take part in our business card draw in which at 2:30pm you can win a Tesla for a weekend!
GOOD VIBES AT EMOTIS STAND – BONUSES, COMPETITIONS AND TECH INNOVATIONS

Visit the country-wide Emotis car rental company at stand 50. Check out our offer and learn about our advantages.
The first 50 companies will be offered a 25% discount for their first booking of short-term rental. Prizes and even higher discounts (50%) can be won during the business card draw.
Special attraction – an innovative 3D Led hologram.
ATTRACTIONS AT PKO LEASING STAND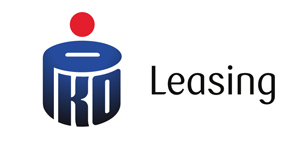 You are invited to visit PKO Leasing stand. Depending on your mood, we will either cool down your emotions with chilled lemonade or will warm you up with freshly ground coffee. We will use the opportunity to discuss your needs in nice company. For those looking for excitement we have prepared an interactive game. See you!
WIN A STAY AT THE BANIA HOTEL AND THERMAL BATHS

Visit the Bania Hotel stand! An exceptionally mountainous and the most friendly hotel. Visit us and take part in an exceptional competition. The prize is a weekend stay for two people at Hotel Bania. We are taking this opportunity to invite you already today to a new hotel part currently still under construction. It is scheduled for opening next year and will include new comfortable rooms and suites and a modern conference centre. Visit our stand for more details.
Additionally, you can win free passes to Bania Thermal Baths as well as other prizes.
See you!
THE RIGHT WAY FOR YOUR COMPANY. ATTRACTIONS AND COMPETITION AT ALPHABET STAND

At Alphabet stand you will not only learn about the benefits of long-term rental but also have an opportunity to use the magic marker to set out a route for a vehicle and take part in a competition with attractive prizes. Competition results will be announced at 11am, 1pm and 3pm. See you at stand 51.
SPECIAL GUEST TO MEET AND TRAINING TO BE WON AT TOR MODLIN STAND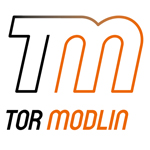 Located near Warsaw, Tor Modlin (Modlin car racing track) is Poland's most modern driver training centre. Fleet Market will be a perfect opportunity to learn about our training and event offer. It will also be an occasion to meet Leszek Kuzaj, Tor Modlin ambassador and award-winning racing driver and to take part in a business card draw. Visitors will have a chance to win attractive prizes, including a voucher for safe driving training. Throughout the fair there will be an instructor at our stand who will explain the features and benefits of the courses offered by Tor Modlin.
BUSINESS CARD DRAW AT EUROTAX STAND

You are invited to take part in the business card draw at Eurotax stand. At 3pm attractive prizes can be won – 7 souvenir sets, each including a bottle of excellent wine, company mug and an additional surprise.
EXPERT CONSULTATIONS AT SATIS STAND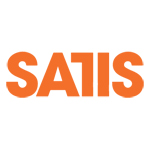 We will be happy to welcome you at our stand at the 10th Polish Automotive and Business Fair Fleet Market 2018. We offer professional expert consultations regarding optimum solutions for your company.
SATIS GPS Sp. z o.o. is a manufacturer of IT solutions which for more than ten years have been supporting our Polish and international customers in achieving higher profitability through using state-of-the-art IT solutions. We offer advanced services in vehicle monitoring and fleet management. We specialise in implementing of solutions aimed at supporting company managerial staff in the management of technical assets with the use of GPS technology and advanced optimisation algorithms. We also deliver solutions for driving by the minute (carsharing), management of pool vehicles and automation of the rental process by Rent a Car companies.
---