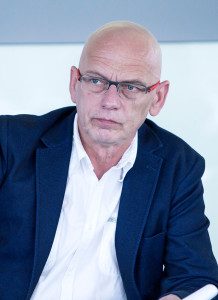 Jarosław Maznas
Experienced automotive journalist, co-host of 'Automaniak' TV show.
He cooperated with student radio station at the Agricultural University in Wrocław from 1979 to 1981. In 1985, he started collaboration with Polish Radio Wrocław in Newsroom (Wacław Sondej, supervisor) and as radio announcer. From 1986 to 1991 he presented Radio Info, local news program for drivers (Tadeusz Łączyński was the creator of this program), he was a local correspondent for Radio Kierowców (Polskie Radio Program 1), he presented morning news program in PR Wrocław Studio Odra. In 1991 he left Polish Radio and joined Phoenix Intermedia publishing house and started working with editorial team of Auto International. Couple years later, he cooperated for a few months with Jerzy Iwaszkiewicz, TV presenter of Auto, TV show (TVP 2). He was a co-author of Auto Motor i Sport TV, TV show (Tele 5), he co-operated with Martyna Wojciechowska on Automaniak (TVN, TVN Turbo). In 2006 he became the chief editor of Auto Moto monthly magazine (Bauer Publishing House). In 2010, he joined Zwierciadło Publishing House, where in co-operation with Jerzy Szulwic (President of the Publishing House), he started working on new monthly magazine Cars – Magazyn o Samochodach. Currently, he is co-hosting Automaniak, TVN Turbo program.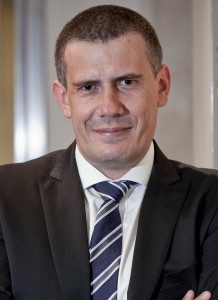 Tomasz Siwiński
Chief editor of 'Fleet'- automotive and business monthly magazine
Tomasz Siwiński has been working for automotive media for almost 15 years. He graduated from Faculty of Polish Philology at the University of Wrocław with a degree in journalism. In 2002, he started working for 'Mazur'publishing house, publisher of Samochody Specjalne automotive industry bimonthly magazine. In  2005, he began to work for Wrocław-based publisher Internet Prasa Media. He was there an editor of such titles as Samochody Użytkowe, Flota, Autofirmowe, Auto VIP. In 2005, he took up the position of chief editor of Flota, monthly magazine which was the first fleet publication in Poland. He is the author of Polityka Samochodowa Firmy, a self-help book. In 2009, he and his two business partners established Fleet Meetings, a publishing house. Currently, he is the chief editor of Fleet magazine and automotive expert.